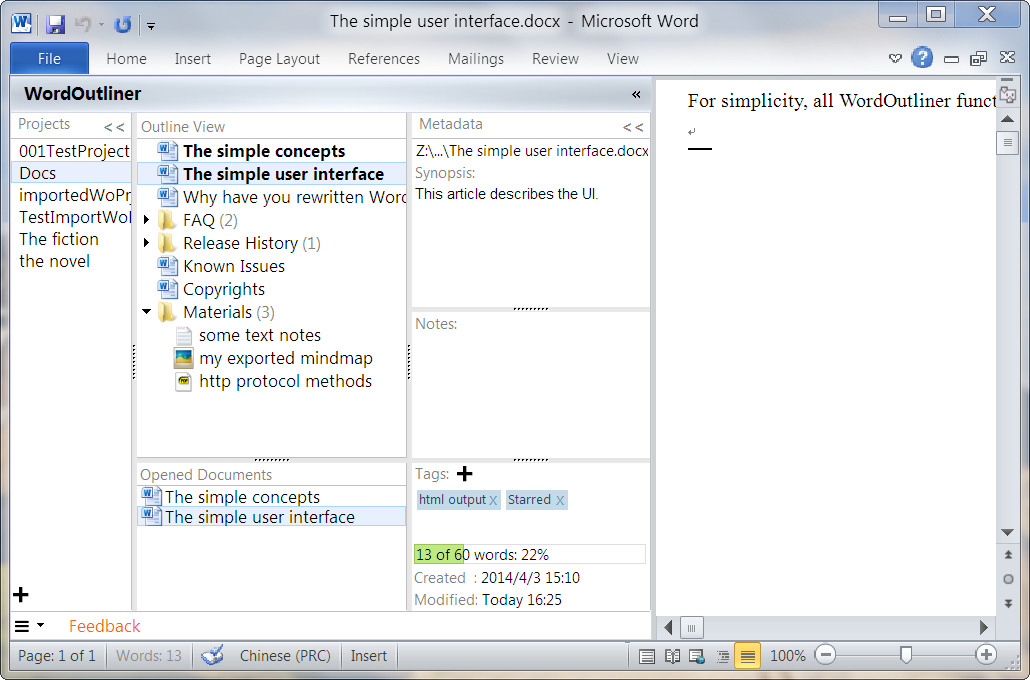 A project actually links to a folder in your file system.

You can put your frequently used folders here, say "My Documents".
The outline view shows the structure and content of the selected project folder.

All your drafts, reference files such as pdf's, images, plain text files, all are accessible here.

You can drag-N-drop, create or rename documents here.
Add metadata (synopse, notes, tags, target words, etc) to each of your documents.

The metadata is stored in a Sqlite3 database file in the root folder of your project.
You set your target words and WordOutliner will track your progress.
Tag your documents, like Gmail, EverNote, etc.
Quick switch between open documents here.