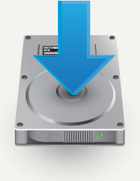 Wait... Downloading the Installer...
You are downloading the setup program of MindVisualizer.

The download should start within seconds.
If the download doesn't start, click the following button to retry again.


Or Download the Portable Version
What is the Portable Version?
With the portable version you can put MindVisualizer on your portable storage such as a USB stick, so that you can run it on any Windows computers when you travel. The download is ZIP file which contains all necessary files, you'll need to extract the files yourself to the desired folder on your USB disk.


Why Portable Mind Mapping Software?
Mind mapping everywhere.
Even on your clients' computers to which you cannot install programs.
Save money.
You buy one license and you can run MindVisualizer on multiple computers.